Where I am, and how I got here

I have been teaching and performing music for over 25 years. I taught my first student (for five dollars an hour), when I had been playing for six months. All she wanted to learn was Bob Marley. So we'd listen to LP's and figure out chords... Hopefully most of them were right! I am resisting the urge to say she probably got what she was paying for, but it was fun and I taught her what I knew.

In Toronto

In the 1980's, living in Toronto, it seems I was always busy with various performing projects. I played with various theatre groups playing everything from goofy kid shows to serious adult plays; I played as a soloist in a chamber orchestra, played a solo concert once a year, and I had a few ensembles as well.

I played and toured with Czechoslovakian cello player, Vit Fiala. I made a lot of Cello-guitar arrangements, and he taught me to play Gypsy music... that was fun!

I also worked with Soprano, Angie Ottowill. We played several concerts and also wrote a two-person musical for Puss-n-Boots, which was built around Renaissance songs.

I was the cat/narrator and she was everyone else,

and we toured with that play as well.

Further Influences

In the early 1990's I attended The University of Victoria, School of Music. After the first year, my tuition was fully funded by Scholarships and awards, including the "President's Scholarship", which was given to the student with the highest grade point average, not just in the music school, but in the whole university.

The lineage of my teachers: Michael Strutt who was a student of Jose Tomas, who was a student of Segovia, Alirio Diaz and Emilio Pujol, who was a student of Tarrega; Lynne Gangbar who was a student of Eli Kassner, and Scott Tennant who was a student of Pepe Romero, who was a student of Celedonio Romero, who was a student of Joaquin Turina.

Recently,

Work.....

I have collaborated since 2010 with guitarist Frank Koonce, who I think is one of the world's most brilliant minds, when it comes to understanding how the hands work on the guitar and how to use technique in order to achieve the highest possible musical goals.



---
Heather DeRome
sooke BC.

Powered by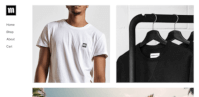 Create your own unique website with customizable templates.