Music Theory Classes

This course is for people who are serious about wanting to learn about how music WORKS. And it's fun too. Last year, every single one of my theory students told me that theory was their favourite class! I kid you not.

People should expect to spend an hour or two at home between the classes working at the materials. That's 15-20 mins 4-6 days a week.
​



Learn to read music

Learn how to read and write music, how to write it down, just from hearing it, how to compose and improvise. You will also learn the components of rhythm and how all that works too. . . that part is FUN!!! Really, I think it's all fascinating and fun. . . but conditions apply* (see the fine print).

*it does take diligence and a personal commitment as well.

Aside from learning to read music, theory addresses the questions of why music sounds good to us, and when it's sounding not so good, theory can help pinpoint what went wrong.

these are all skills that can be learned, given proper instruction and the right environment. I have had people with no experience who started off not being able to tell if notes were going up or down and, with time, they have ALL developed a good ear, good rhythm, and the ability to improvise.
​
---
Heather DeRome
sooke BC.

Powered by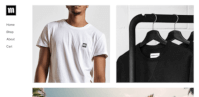 Create your own unique website with customizable templates.